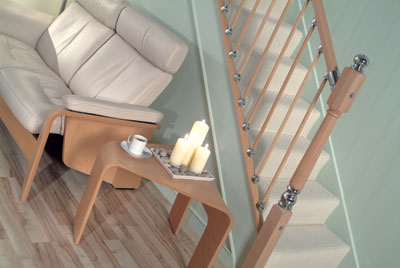 The Axxys range of stair parts is available to order online at Tradestairs.com, the following links can show you more photo's on the axxys stairparts
Axxys Stairparts
Axxys Stair Balustrade
Axxys Beech photos
Axxys stairparts online ordering
New Axxys Squared stair railing system
New Axxys Vantage stair spindles
Here you can see the latest addition to the Axxys range of stair parts, these are the Axxys Vantage stair spindles, the Axxys Vantage stair spindle has a square central tube available in either Chrome or Bruched Nickel and the timber ends are available in White Oak.
There is also a new brother to the Axxys Vantage spindle its the New Axxys Urban Stair Spindles

The Axxys Urban spindle takes the contemporary lines from the Vantage spindle that step further with the tapering detail where the spindles turn from oak to chrome.
How to get a Quick Quote ?

Have a look through the stair layout drawings we have on the websites identify the layout closest to the staircase you require and phoneus with the reference, you can also let us know the style and materials you would like the stairs in.
Phone 01952 608853
The Townsend Staircase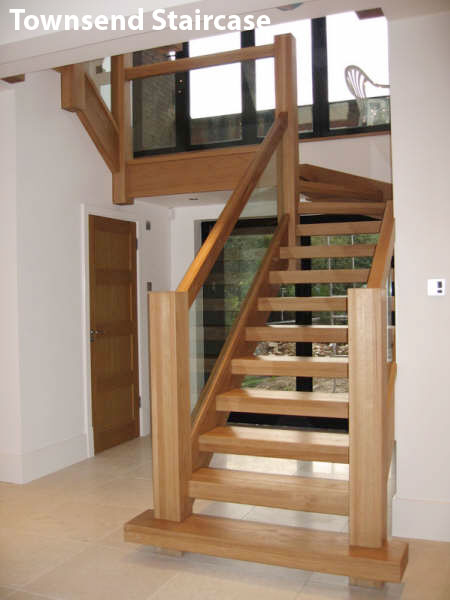 The Townsend Staircase is a bespoke staircase in Oak - The staircase is made up of chunky Oak sections - the balustrade panel is glass.